Modern LVT Collection - Boundary Metallics
Boundary Metallics, our exclusive luxury vinyl tile design, presents a new point of view for the floor, inspired by man-made, industrial materials with the patina of nature and time. Infused with warm and cool metallics, light dances across the floor activating it's typically static surface. Through pigment, organic pattern and texture, these Skinny Planks™ prove a more forgiving finish to scuffs and marks.
Boundary Metallics has 6 SKUs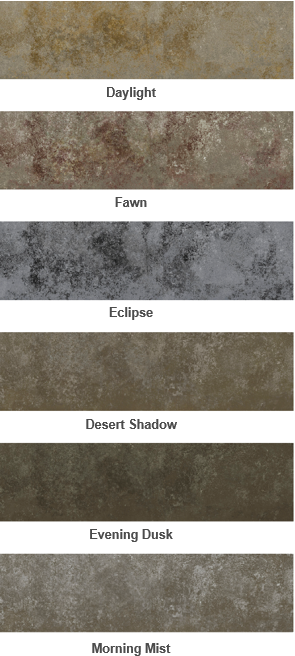 +Positive spaces are created when we install Boundary Metallics and Interface carpet tiles side by side to create an integrated floor of open and sheltered areas. Our system of hard and soft tiles in Skinny Planks and squares allow you to move from surface to surface without the need for transition strips. And similar backing systems mean the unmatched ease of a glue-free TacTiles™ installation system for both.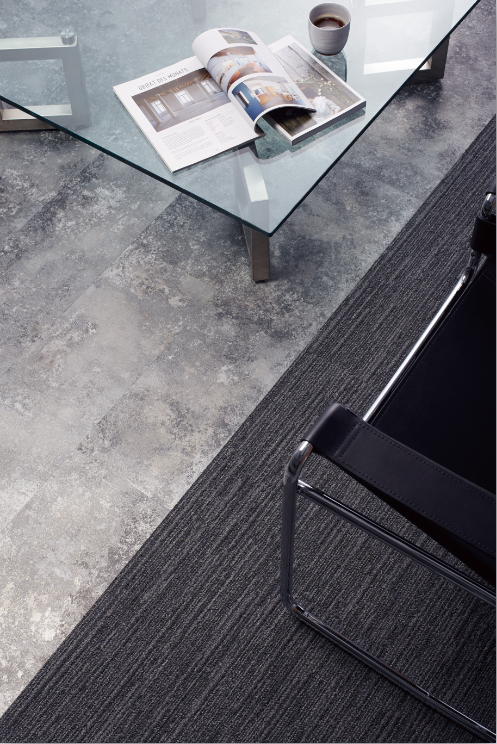 Boundary Metallics / Eclipse & Global Change | Progression Ⅱ / Eclipse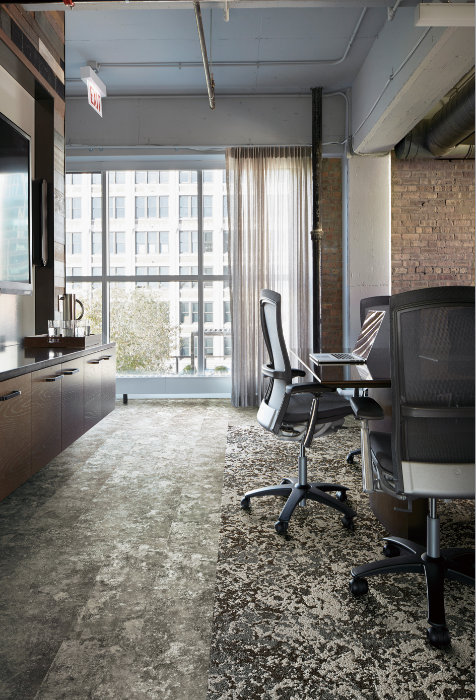 Boundary Metallics / Morning Mist & Global Change | Raku / Morning Mist